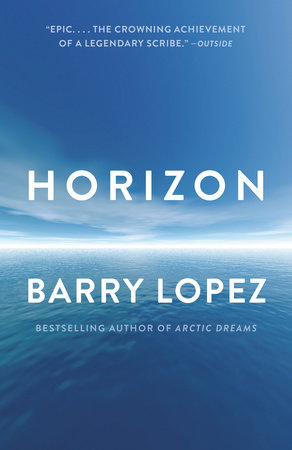 A Horizon to most is a flat line, that is observable, but never reachable. More grimmer interpretations are derived from the event horizon; a point of no return. While a horizon can also spell out something new and coming like the morning sun. But this Horizon, with pages full of beautiful imagery, is a coastal storm. And best described in the author's own words; "The coastal storm I've been waiting for finally comes, it will bring its musics, the active colors of its pummeled skies, and wind to choreograph the movements of the clouds. It will crack land and sea with its pellets of rain. It will dim the sun. If the response is awe, not analysis, that, really, is all that is needed."
After finishing the first pages I knew this book would be one that would reach the top 5 of this year's reads, and if you are of curious nature then this book will find a place in your list as well. As long as you can step into Barry Lopez' life "with an open mind and an eager heart."
To explore is to travel without a hypothesis."